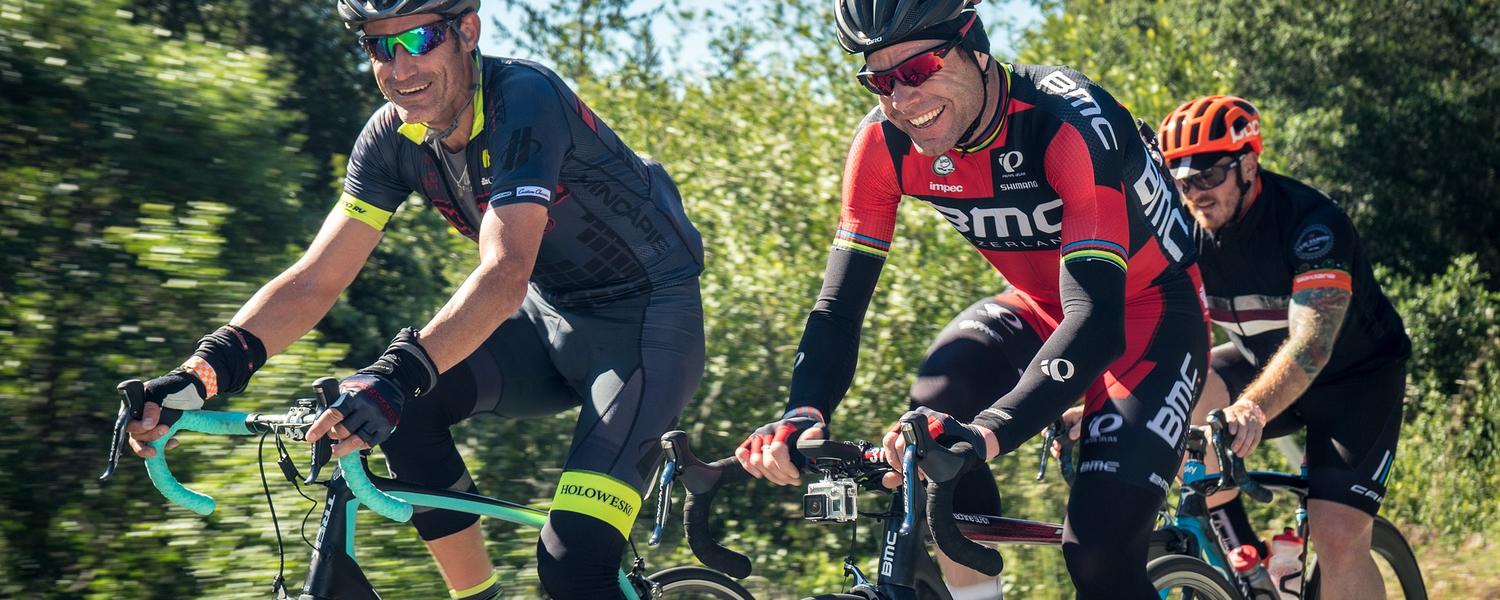 SPORT MEDICINE PHYSICIANS
What is a Sport Medicine Physician?
Sport and exercise medicine physicians promote lifelong wellness and fitness. They have special training and skills to care for active patients of all ages. All of the University of Calgary sport and exercise medicine physicians have additional fellowship or residency training in sport and exercise medicine. They hold diplomas in sport and exercise medicine from the Canadian Academy of Sport Medicine and certificates of added competency from the College of Family Physicians of Canada.  
Sport & Exercise Medicine Services
We diagnose and manage activity-related injury or illness in acute, sub-acute or chronic states.  
Our specialized training and skills include:
Injury and illness prevention.
Diagnosis and management of acute, wear-and-tear and overuse joint and muscle problems.
Treatment of exercise-related medical problems such as concussion, asthma, diabetes, heart conditions and osteoarthritis. 
Perform diagnostic ultrasounds and ultrasound-guided therapeutic injections including corticosteroids, viscosupplementation and platelet-rich plasma (PRP).
Recommend exercise and physical activity for maintaining general health and prevention and treatment of chronic medical conditions like high blood pressure,
heart disease, diabetes, and bone health.
Care for sport teams including pre-participation medical assessments, travel medicine, environmental issues, anti-doping, mental health, athletes with disabilities and sporting event medical coverage.
Communicating with coaches, teammates, teachers, parents and officials as required for patient athletes.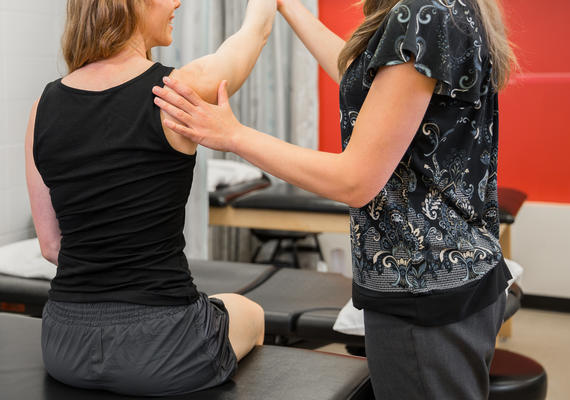 Can a Sport Medicine Physician Help Me?
You may need to see a sport & exercise medicine physician if you experience the following:
Pain or discomfort is limiting you from performing everything you want to do.
An injury, accident or medical condition is limiting your mobility.
First Appointment with a Sport Medicine Physician
For your first visit to a sport & exercise medicine physician, you will need to do the following:
Arrive 15 minutes early
Arrive 15 minutes early to complete forms in our office, or save time and complete the patient information form online.  Please remember to print the form and bring it with you or fill it out online.
Bring your healthcare card
Bring your Alberta Healthcare card.
Bring shorts or sleeveless shirt
Bring a pair of shorts for back and lower body injuries or bring a sleeveless top for upper body injuries.
Be prepared
Be ready to answer questions about your condition and medical history as well as undergo a physical examination by your physician.
Be prepared for your first appointment to last 1 hour.
What to Expect at Your First Appointment
At your first appointment you will undergo a physical examination by your physician. 
Your physician may also review any imaging and/or laboratory work.
After your assessment, your physician will explain what is causing the problem and will discuss recommendations for treatment based on your goals.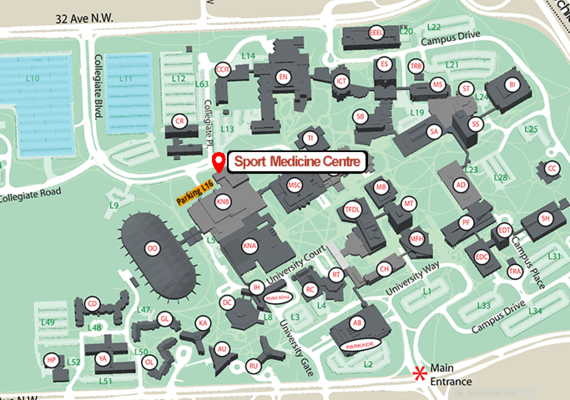 Contact Us