The Sport Medicine Centre nutritionists can help with weight gain, weight loss, sport performance, eating disorders and so much more. They also work with a multidisciplinary team of sport medicine professionals who are leaders in education, research and clinical practice.
See the nutritionist's profiles below to see their areas of dietary interests and training.
In-person and virtual appointments are available Tuesday, Wednesday and Friday. Book online or call 403-220-8232. See what you will need for your first appointment. 
Meet our Registered Dieticians
Kelly Anne Erdman, MSc, RD, CSSD (Certified Specialist in Sport Dietetics)
Kelly Anne is a long-standing team member at the University of Calgary Sport Medicine Centre. In addition to clinical work, she teaches graduate and undergraduate classes in Kinesiology at UCalgary. She works with Hockey Canada (National Women's Team & the Men's Para-Hockey Team), Speed Skating Canada (Long Track Speed Skating), Dinos Men's Basketball and other varsity teams.
In her practice at the Sport Medicine Centre, Kelly Anne consults with a variety of clients. She helps clients to manage their weight, improve sport performance, increase energy levels and improve health (for heart health, diabetes, allergies, vegetarianism, and more). She has also been providing nutrition lectures to the staff and faculty in Kinesiology. In her spare time she enjoys cycling and other athletic endeavors. She is a cycling Olympian and former member of Team Canada from 1985-1992.
Education: Kelly Anne is a registered dietitian. She has a Bachelor of Science in Nutrition from the University of Alberta and a Master of Science in Kinesiology from the University of Calgary. She also has a Certified Specialist in Sports Dietetics designation.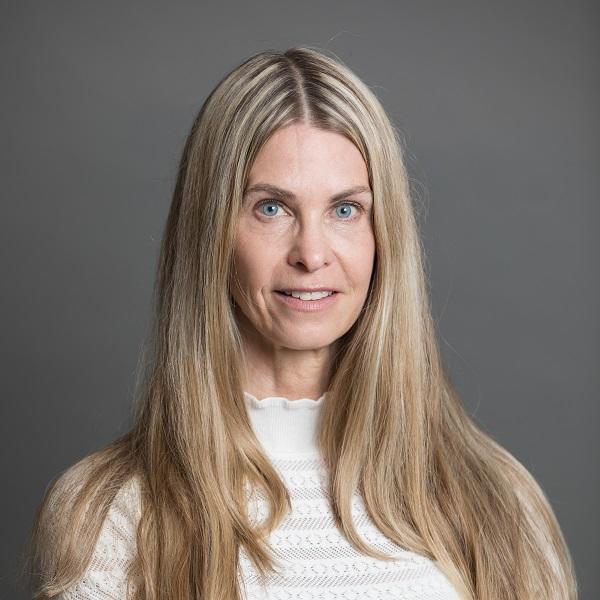 Carrie Mullin Innes, MSc, RD, IOC Diploma in Sports Nutrition
Carrie joined the Sport Medicine Centre in 2017. Her specialty is sports nutrition, but she can help anyone with their dietary needs. Her interest in sport nutrition stems from her involvement in track and field, cross country and marathon running. She has the prestigious International Olympic Committee (IOC) Diploma in Sports Nutrition, and she excels at helping athletes determine the composition and timing of their food intake - something that can profoundly affect their sports performance.
Carrie is originally from Winnipeg where she worked as clinical dietician at the Health Sciences Centre. She later moved to Calgary to work at the Foothills Medical Centre, and as an internship coordinator at Alberta South before joining the Sport Medicine Centre.
Outside of work, she is busy with a teenage son and daughter who both are involved in sports. She can also be found outside daily, in all environmental conditions, running with her dog.
Education: Carrie completed her Bachelor's and Master's of Science degrees in Nutrition at the University of Manitoba. She has also completed an International Olympic Committee or IOC Diploma in Sports Nutrition.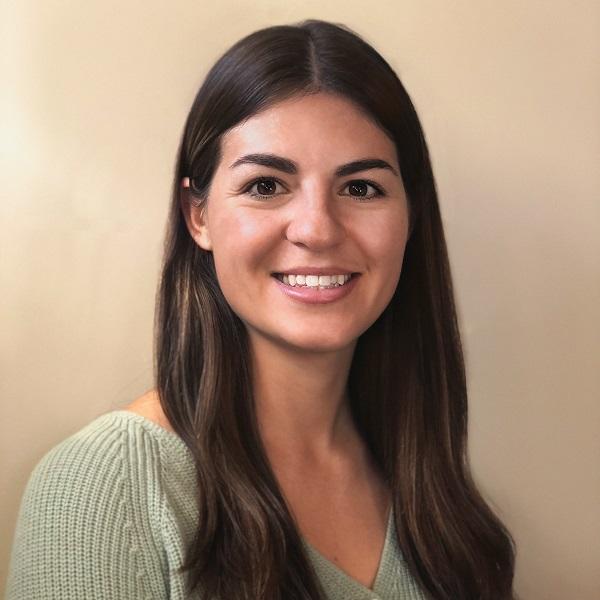 Erin Krill, BScHNU, RD
Erin joined the team at the Sport Medicine Centre in the fall of 2021. Through her dietetic training, she has worked with a variety of athletes in sports such as cross country, basketball, rowing and track & field. Erin also worked alongside the women's varsity hockey team at St. Francis Xavier University throughout her studies. 
When it comes to nutrition, her approach is rooted in the principles of Health at Every Size (HAES)(R), with a weight neutral approach, meaning the focus is on health behaviour change rather than the number on the scale. Erin is excited to work with all athletes and clients at the Sport Medicine Centre.
Outside of work, Erin enjoys golfing, surfing and downhill skiing as well as snowshoeing with her chocolate lab. 
Education: Erin completed her studies and training at St. Francis Xavier University in Nova Scotia where she obtained a Bachelor of Science in Human Nutrition (BScHNU) and integrated dietetic internship. She is registered with the College of Dietitians of Alberta.