Find a Physio in the Sport Medicine Centre
If you are looking for a physiotherapist in Calgary and area, visit the Sport Medicine Centre located in the northwest part of the city at the University of Calgary. We do in-person and virtual consultations. 
Many of our physiotherapists have travelled Canada and the world practicing physiotherapy with everyone from Olympic to recreational athletes. Our physiotherapists work with a multidisciplinary team of sport medicine professionals who are leaders in education, research and clinical practice to create an individualized plan for each patient.
Explore our team of physiotherapists below to see their areas of special interest and training in advanced physiotherapy techniques. 
Book an Appointment
Find your physiotherapist, look at their schedule and book an appointment online. Or call us at 403-220-8232.
Appointments available: 
Monday-Thursday, 7 am to 7 pm and Fridays, 7 am to 6 pm.
Get to Know our Physiotherapists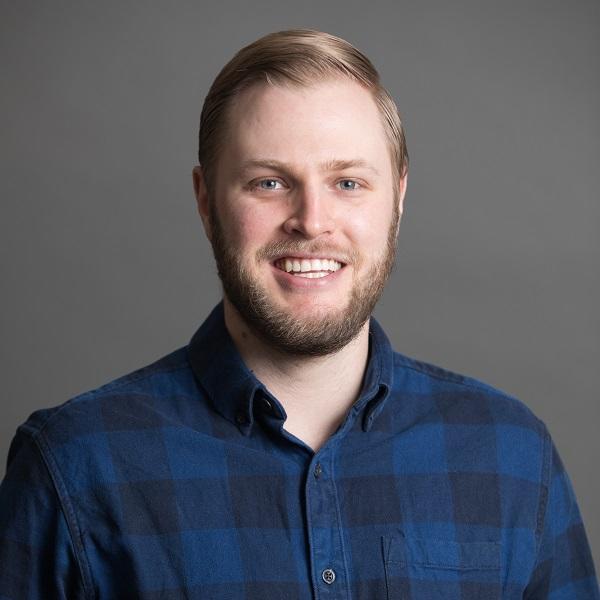 Josh Firsow, MScPT, BSc
Josh provides patient-centered care by working with his patients to achieve their functional goals. While he spends most of the time in the clinic providing hands-on treatment, he also supports and motivates patients to take an active role in their rehabilitation program. His clinical interests include knee injuries, shoulder dysfunction, and return to sport from athletic injuries.

Josh's strengths are to provide an individualized exercise prescription which compliments his manual therapy and functional dry needling techniques. He has also taken courses in the management of post-concussion syndrome, mobilization with movement and spinal manipulation.

In his spare time he enjoys volleyball, golf, soccer, tennis, downhill skiing, mountain biking, hiking and hockey.
Education: Josh Firsow completed his Master's of Science in Physical Therapy at the University of Alberta after completing his undergraduate Bachelor of Science degree.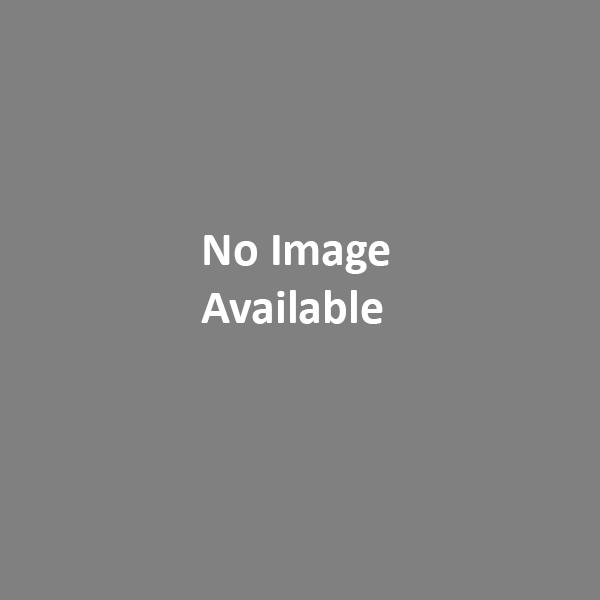 Ally Hansen, MScPT, BScKin
Ally enjoys treating a wide variety of musculoskeletal injuries and takes an evidence-based, active approach to treatment planning. She believes that educating patients to understand their injury and how to prevent a re-occurrence empowers them to succeed in their rehabilitation.  
Ally grew up competitively cross-country ski racing and was a member of both the BC provincial team and the Junior National team. These days, Ally stays active through recreational triathlons, distance running, downhill skiing, hiking and cross-country skiing.  
Education: Ally graduated from the University of Calgary with a Bachelor of Science in Kinesiology with distinction. She then completed a Master of Science in Physiotherapy at the University of Alberta. Ally continues to take coursework to stay up to date on treatment techniques including dry needling, advanced orthopedic courses and chronic pain management.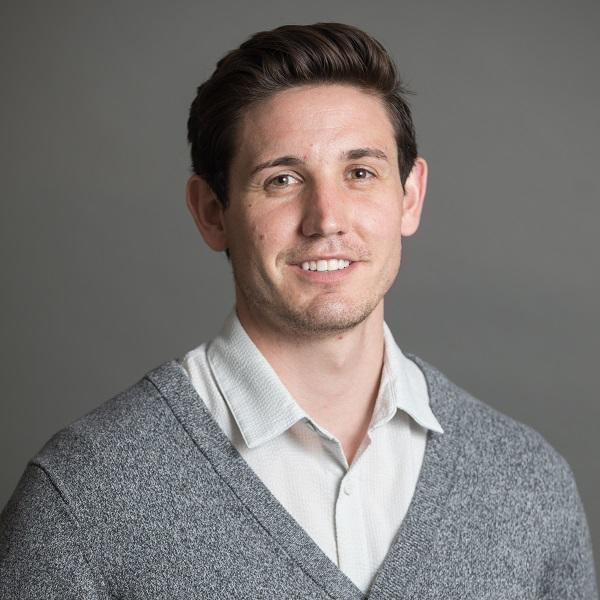 Brett Henderson, PT, MScPT, BSc
Brett has a special interest in treating low back pain. He is part of the GLA:D Back research project, an eight-week exercise program aimed at improving mechanical low back pain. Brett has advanced training and experience in techniques such as therapeutic needling and spinal manipulative therapy and works alongside our sport medicine physicians in the Shoulder Clinic.
When he is not treating clients at the Sport Medicine Centre, he is a part-time anatomy and physiology lecturer with the Faculty of Health and Wellness at Bow Valley College and assists with various research projects at the University of Calgary.
Outside of work, Brett embraces the weekend warrior mentality. He is typically found exploring with his two dogs. Chances are if you see someone with two dogs on a paddleboard, it's Brett.
Education: Brett completed his Masters in Physical Therapy from the University of Alberta, and prior to that a BSc from the University of Calgary.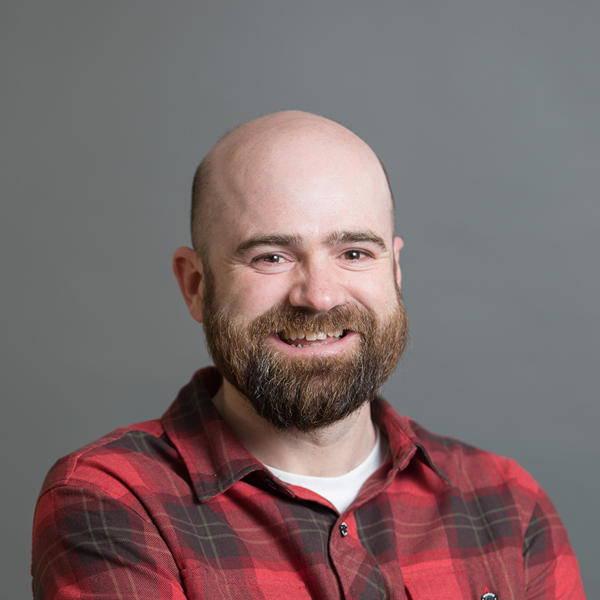 Mark Jesney, MscPT, BSc
Mark is an experienced physiotherapist with over 10 years of treating a variety of orthopedic conditions. He has a special interest in hip and knee rehabilitation as well as acute and chronic muscle/tendon injuries. His treatment approach is goal-oriented and collaborative. He uses a combination of education, exercise, manual therapy, and needling techniques to help clients reach their goals while returning to health and performance. Mark is a former member of the national long track speedskating team and now serves as a physiotherapist for the Canadian long track speed skating team. He was recently a team therapist at the Beijing 2022 winter Olympics. 
Outside of work Mark enjoys skiing, mountain biking and getting outdoors with his young family.
Education: Mark graduated with a BSc in Exercise, Health and Physiology from the University of Calgary and a Master of Science in Physical Therapy from the University of Alberta. Since graduation he has completed further post graduate training in hip rehabilitation, reconditioning, spinal manipulation, acupuncture, and functional dry needling.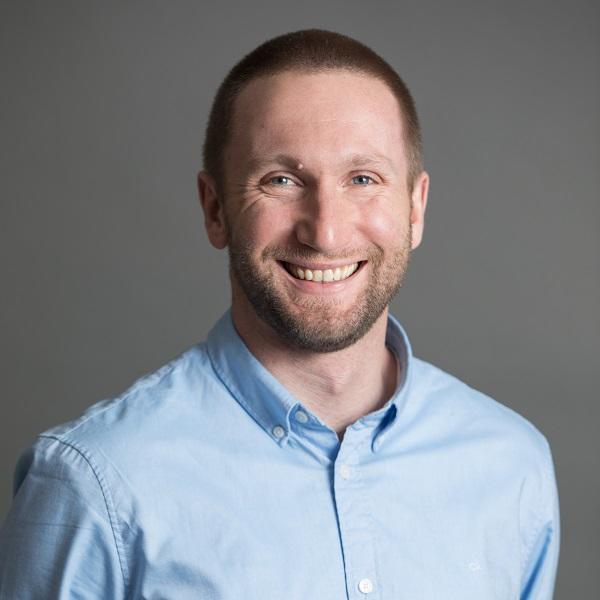 John Roberts, PT, BScPT, MClSc, FCAMPT
John's clinical focus is to assess and treat the shoulder, hip and knee — particularly for post-surgical patients and for those with rotator cuff injuries. Along with several international qualifications, he is certified in Gunn IntraMuscular Stimulation (Gunn IMS)/dry-needling.
John enjoys working with clients of all ages. He treats both recreational and elite athletes, and he's treated everyone from families and workers to artists. In addition, he is a traveling physiotherapist for the Canadian Alpine, and Para-Alpine ski teams. He's also worked extensively with the Canadian Men's Water Polo Team and has attended multiple world championships and the Pan Am Games.
John has published research looking at the effects of injection therapy on neck pain, and acts as a mentor to other physiotherapists within the Canadian Physiotherapy Association's orthopaedic division.
When not at work, you'll find him skiing, cycling or walking his dog, Nelson.  He's excited to contribute to the great team at the UCalgary Sport Medicine Centre.
Education: A graduate of Queen's University Physiotherapy, John has earned several internationally recognized qualifications, including a Master's in Clinical Science and Manipulative Physiotherapy from the University of Western Ontario, a Certificate in Manual Therapy from Curtin University in Australia, and the highest designation in manual therapy in Canada, a Fellow of the Canadian Academy of Manipulative Physiotherapy (FCAMPT). He is also certified in Gunn IntraMuscular Stimulation (Gunn IMS)/dry-needling.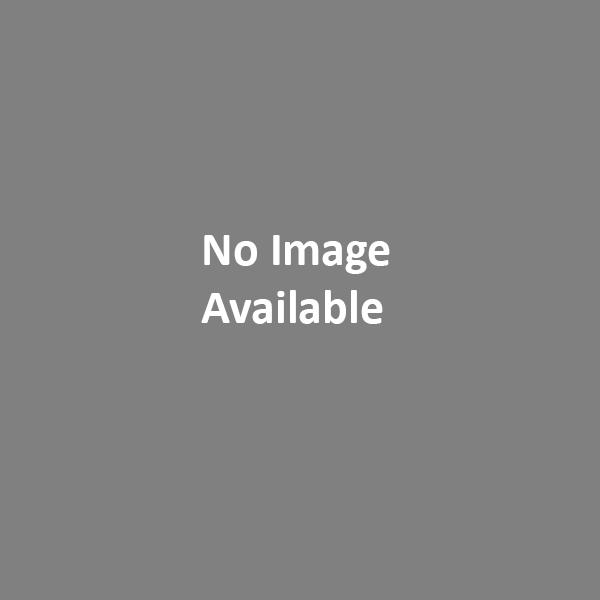 John Schipilow, PT, MScPT, MScBME, BScBiomech
John treats a variety of injuries and conditions with a particular interest in knee injuries and post-operative rehabilitation. John uses a combined approach of manual therapy and therapeutic exercise to develop personalized treatment plans, so patients can achieve their rehabilitation goals in a safe and effective manner. With a background in research, he values evidence-based practice drawing on peer-reviewed literature, patient preferences and clinical experience.
Outside of work, John stays active playing hockey and golf. He enjoys traveling and has had the opportunity to explore several areas around Europe and Southeast Asia as well as around home in Canada.
Education: John has a BSc. in Biomechanics and a MSc. in Biomedical Engineering from the University of Calgary. He published his research examining the effects of different types of activity on bone microarchitecture and strength in elite athletes. After working at the University of British Columbia as a lab technician, John returned to school and completed his physiotherapy degree at the University of Alberta. He continues to take professional development courses and is certified in intramuscular stimulation (IMS) / dry needling.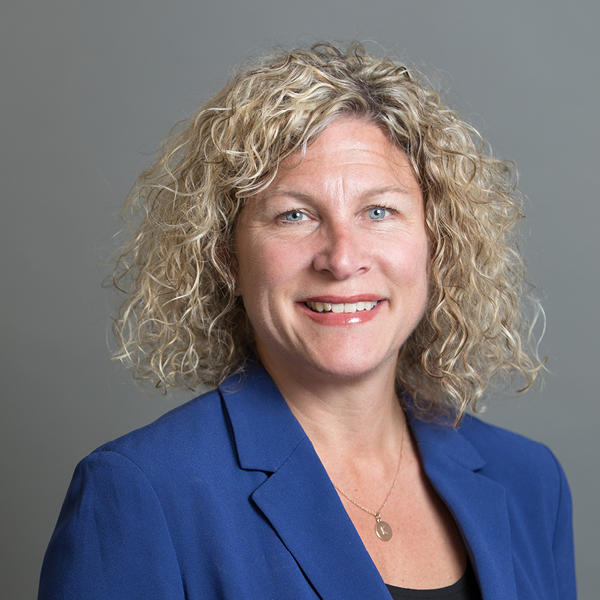 Kathryn Schneider, PT, PhD, DipManipPT
Kathryn's clinical practice focuses on treating recreational to elite/professional athletes with ongoing symptoms following sport-related concussion. She is a clinical specialist in musculoskeletal physiotherapy, a fellow of the Canadian Academy of Manipulative Physiotherapists and has expertise in vestibular rehabilitation. Over the past several years, this award-winning physiotherapist has worked with local, provincial and national sport organizations and health care teams to develop and implement evidence-based concussion protocols and processes. 
She is an associate professor and clinician scientist (physiotherapist) at UCalgary. She researches the prevention, detection and treatment of sport-related concussion. She identified a large treatment effect using multimodal physiotherapy and vestibular rehabilitation in athletes who have persistent symptoms following concussion. She has developed and instructs continuing education courses for physiotherapists and health care professionals in vestibular rehabilitation, cervical spine assessment/treatment and sport-related concussion. 
Education: Kathryn has a PT/PhD in Sport Medicine and Kinesiology from the University of Calgary.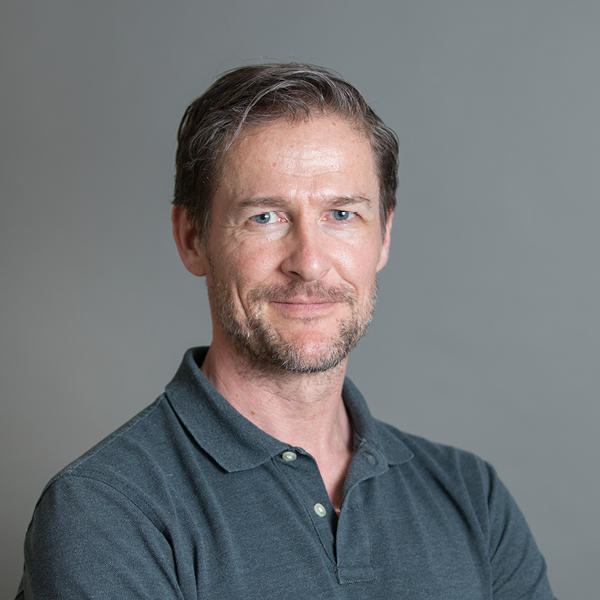 Martin Zacharias, BSc(PT), BPE, BEd
Martin is the head physical therapist at the Sport Medicine Centre. He has been practicing for more than 15 years. He is interested in complex case management especially that involving the spine, concussion and TMJ.
He has played a multitude of sports and has a great understanding of sport demands. He has been on several national integrated support teams including speed skating, Paranordic, and track and field. He was chosen as the team therapist for the Canadian National Long Track Speed Skate team for the Vancouver 2010 Olympics after travelling with them for seven years.  
Education: Martin received a BSc (PT) from the University of Alberta and a BPE/BEd from the University of Calgary.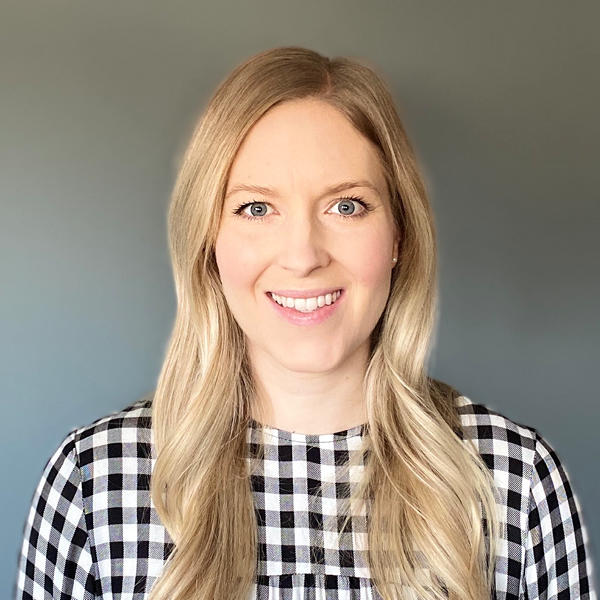 Laurie Zimmer, PT, MPT, BScKin, FCAMPT
Laurie treats a variety of clients to help them achieve their rehabilitative and activity or sport-related goals. She believes in helping clients recover by restoring proper joint function and movement patterning. She teaches her clients about their bodies so they can better manage their own recovery and prevent future injuries. She finds success by combining manual therapy skills with a functional home exercise program specific to the clients' injury and goals.
Laurie's interest was sparked to pursue a degree in physiotherapy while she was competing with the University of Saskatchewan Huskies in track and field. She worked as a physiotherapist in rural Saskatchewan before moving to Calgary in 2015 to continue her career. Away from work Laurie spends her time with her husband, trying to keep up with their two children and golden doodle puppy, who keeps them on their toes.
Education: Laurie completed a Bachelor of Science in Kinesiology and a Master of Physical Therapy at the University of Saskatchewan. Laurie has a strong manual therapy background, having completed extensive continued education with the Orthopedic division and achieving her FCAMPT designation. CAMPT-Certified physiotherapists are Fellows of the Canadian Academy of Manipulative Physiotherapy (FCAMPT) that have completed post-graduate education and attained internationally-recognized qualifications in hands-on therapy.
Laurie also has a special interest in treating vestibular and concussion disorders. She has been involved in different concussion research projects conducted at the University of Calgary. Currently she is working with the SMART concussion trial, which is a randomized control trial investigating Symptom Management vs Alternative Randomized Treatment.